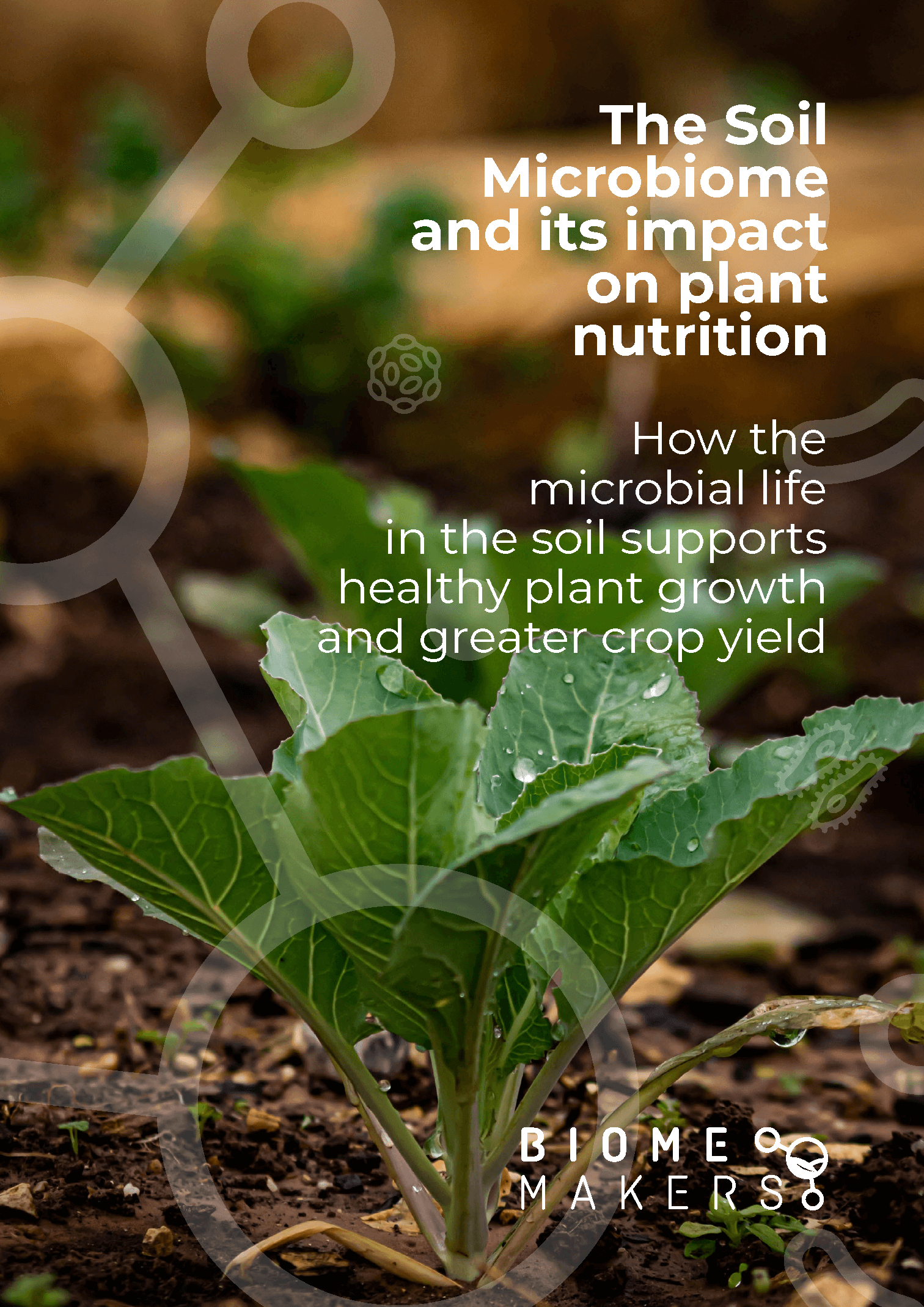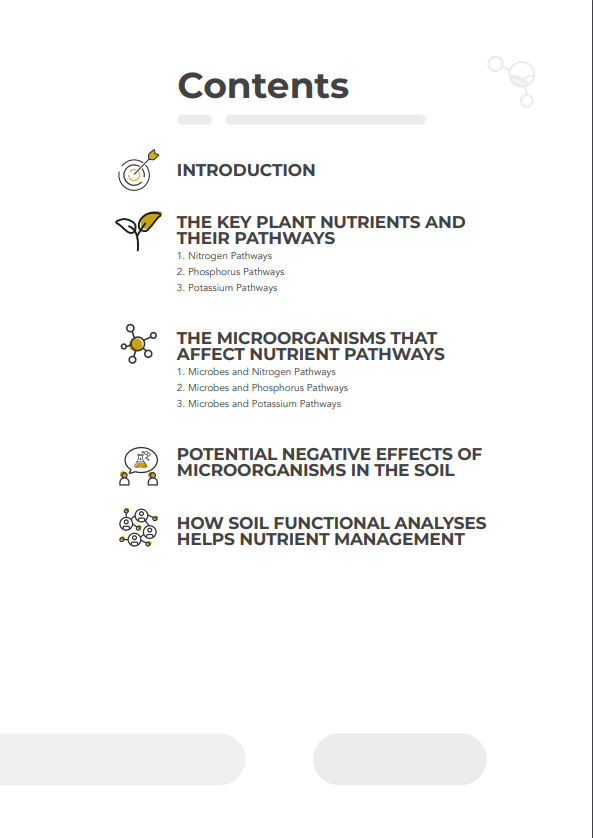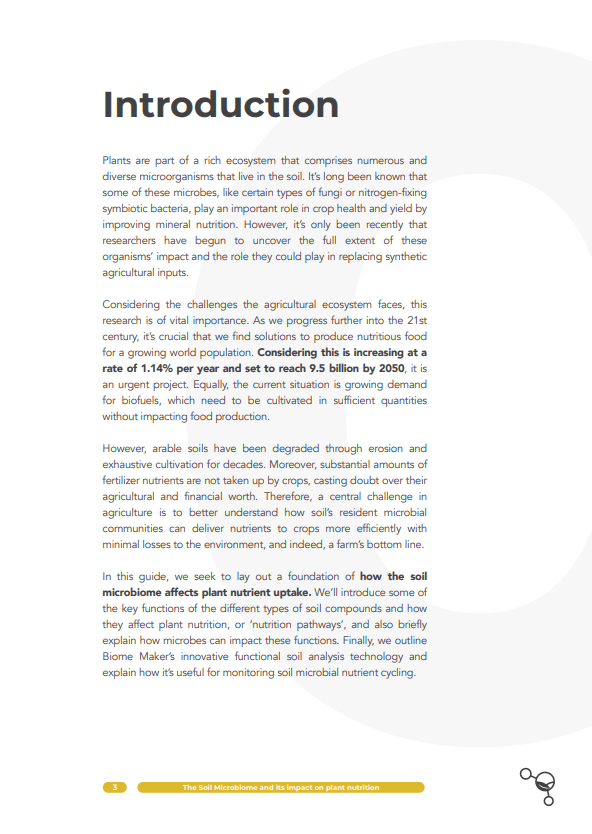 Fill in the form and keep reading
Free eBook
The Soil Microbiome and its Impact on Plant Nutrition
Download it for free by filling in this form:
Want to know how microbial life in soil can impact your crop yield?
With this eBook, you'll discover how microorganisms living in your soil play a crucial role in determining crop health and yield.
Plus this eBook also reveals:
How to improve your crop quality and yield with a better understanding of the way soil microbiome affect nutrient pathways.
How to stop plant disease by understanding the negative impact of certain microorganisms.
How to monitor nutrient levels in soil by utilizing the functional soil microbiome analysis
Fill out this form to receive your FREE eBook. It offers you everything you need to know about the role microorganisms play in determining crop quality and yield.