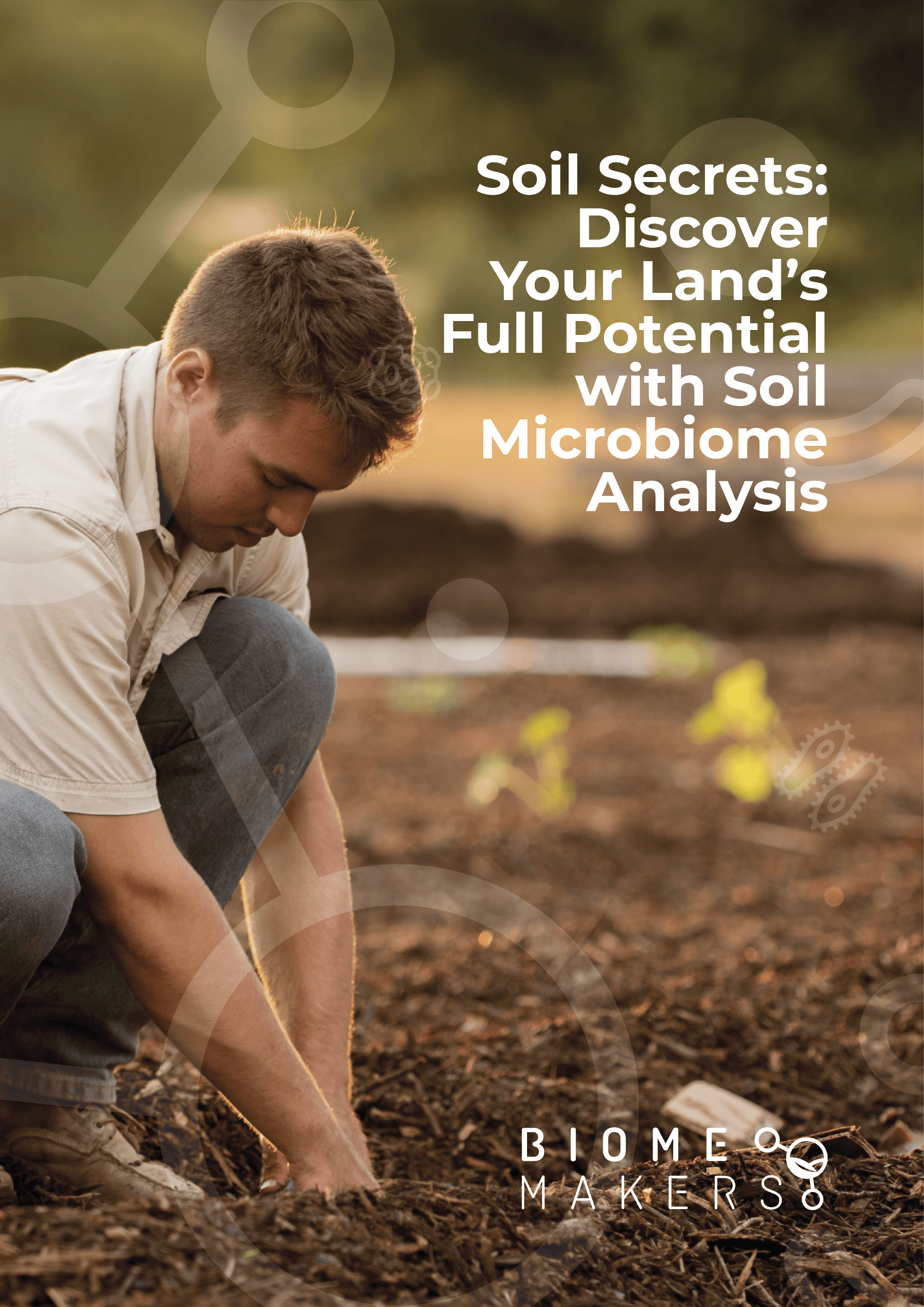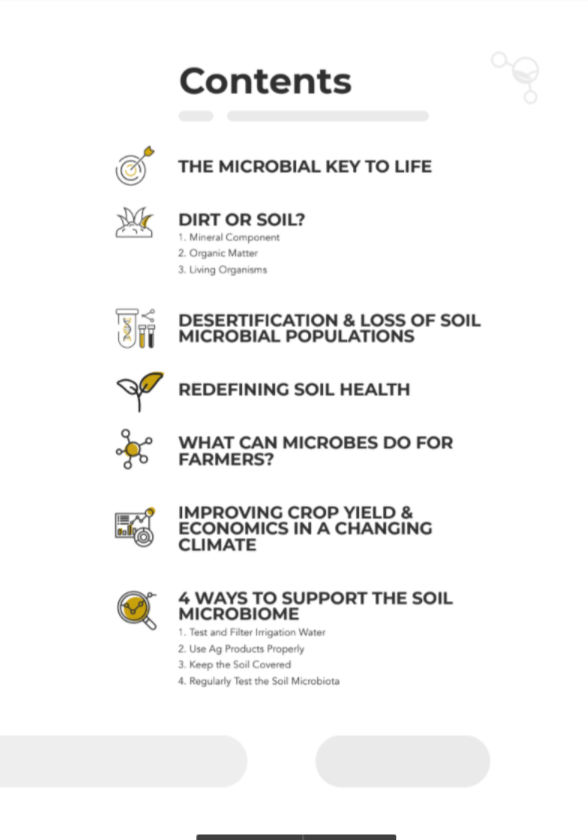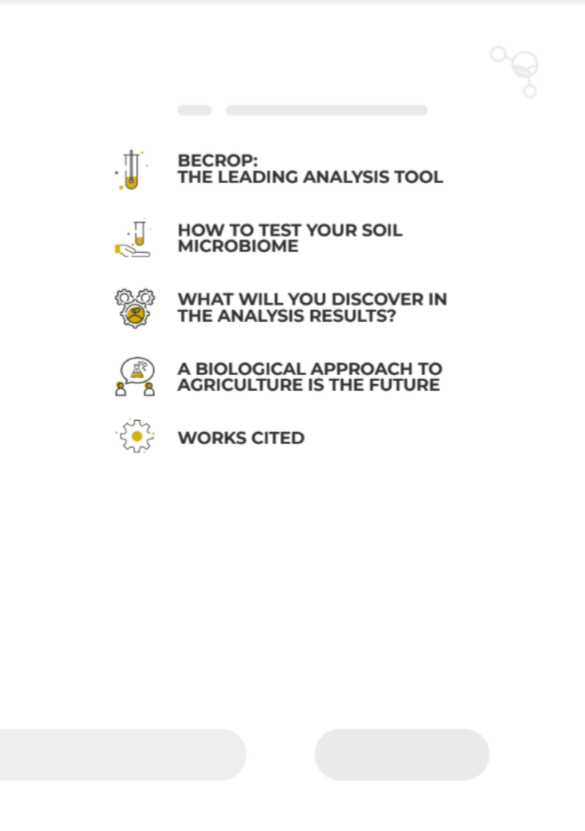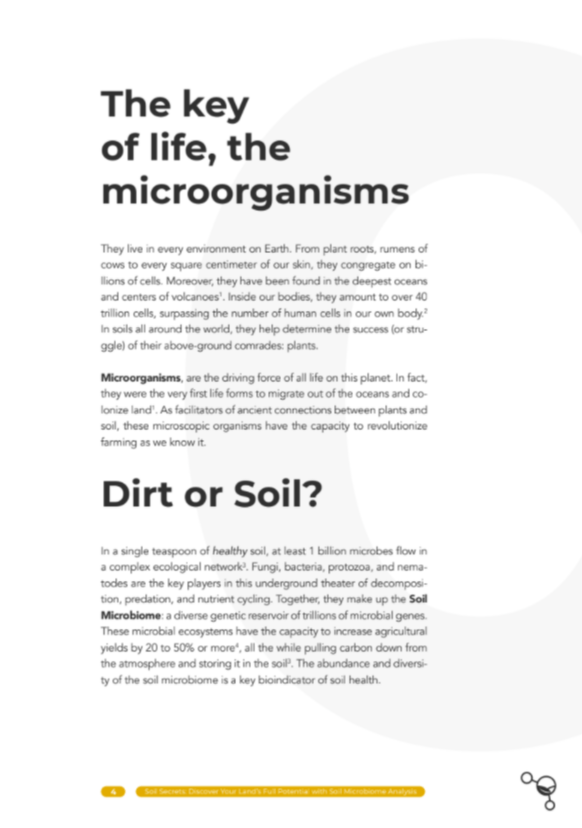 Fill in the form and keep reading
Free ebook
Soil Secrets: Discover Your Land's Full Potential with Soil Microbiome Analysis
Download it for free by filling in this form:
Do you want to improve the efficiency of your soil?
With this eBook, you'll learn how microorganisms impact your crop yield and the best way to act on this crucial information.
Plus this eBook also reveals:
How microbes can have a major impact on your soil.
How to improve crop yield by evaluating your soil with in-depth microbiome analysis.
How to stop plant disease with a better understanding of the microbes that cause it.
How to add value to your product with a comprehensive microbiome analysis.
How to promote more sustainable farming.
Fill out this form to receive your FREE eBook. It provides everything you need to know to optimize soil health and crop yield.