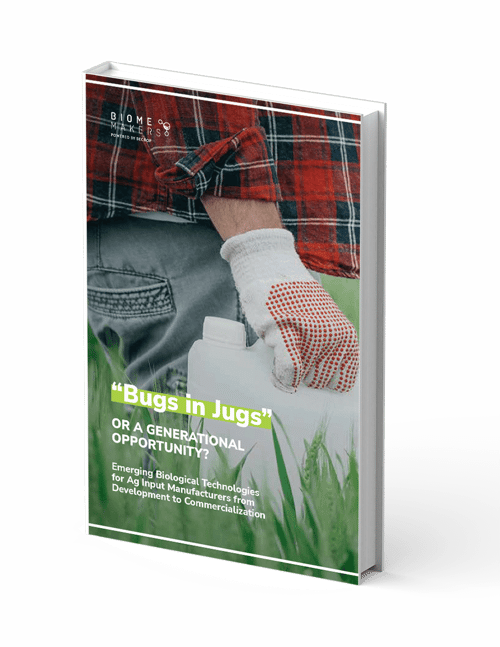 Free eBook
"Bugs in Jugs"
or a Generational Opportunity?
Emerging Biological Technologies for Ag Input Manufacturers from Development to Commercialization
This eBook features new emerging technologies that create solutions from product development to marketing and distribution for agricultural input manufacturers. Each year, new and advanced technologies are changing the landscape of ag input manufacturing and influencing soil health worldwide.
Manufacturers want to save time and money during the product development lifecycle. Be it in integrated pest management or in microbial discovery platforms for novel biostimulants, biologicals present a key opportunity for input manufacturers to participate in and deliver quality, unique products to their end customers.
We hope to shed some light on how different companies are supporting ag input manufacturers in:
Manufacturing and Distribution
Manufacturing and Distribution