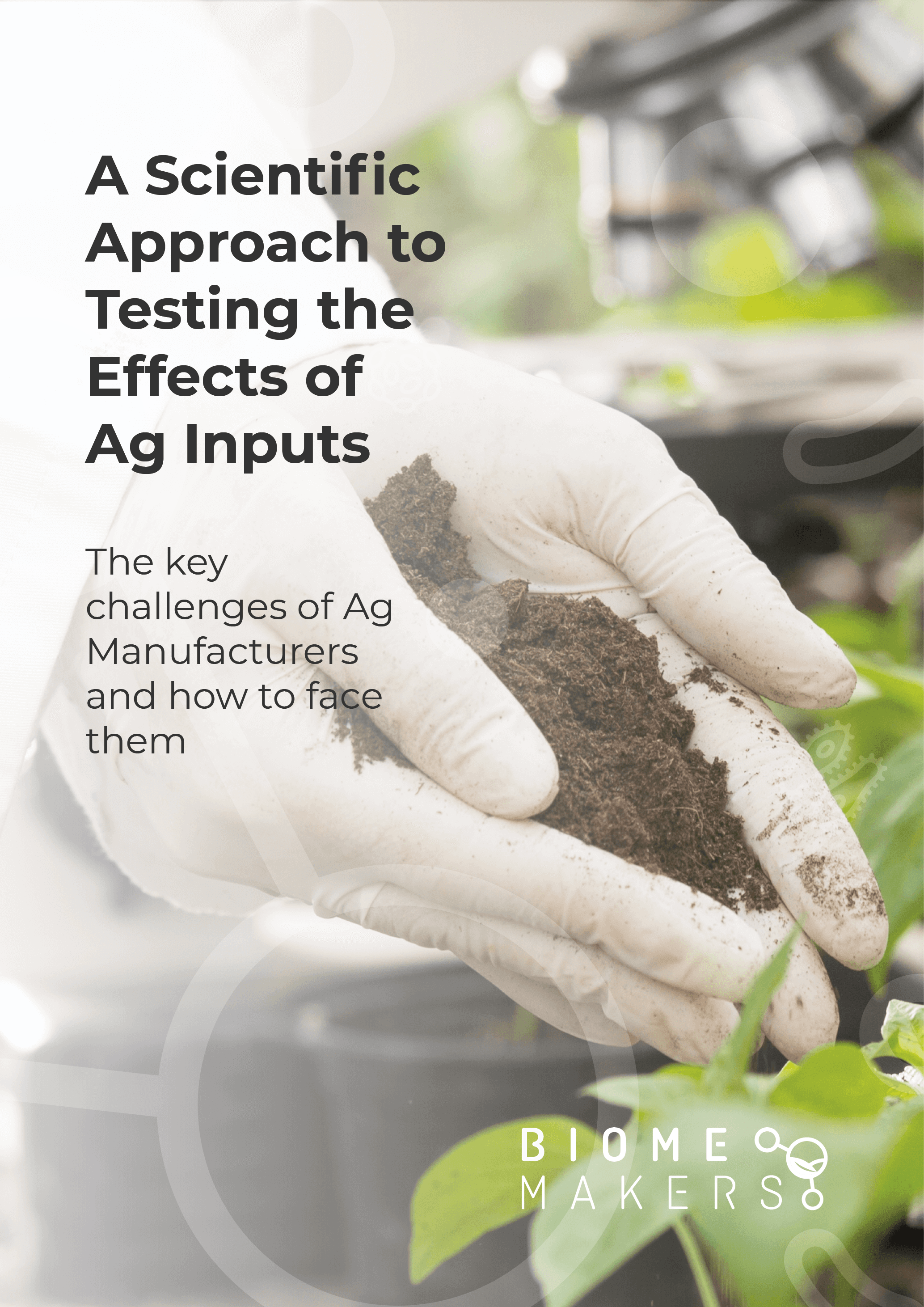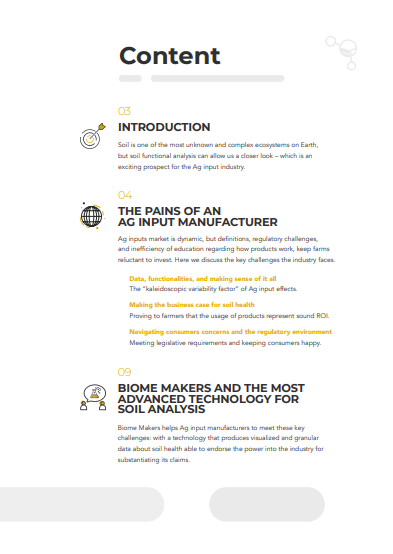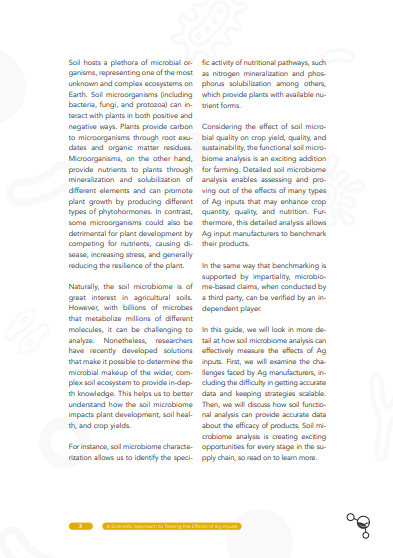 Fill in the form and keep reading
Free ebook
A Scientific Approach to Testing the Effects of Ag Inputs
Download it for free by filling in this form:
Do you need to scientifically verify the effects of your ag inputs?
With this free eBook, you'll gain invaluable insight into some of the many challenges facing Ag Manufacturers today and learn how to provide scientific evidence to help verify your products.
In this eBook you'll learn:
How to test and confirm the effects of your ag inputs thanks to the microbiome analysis.
How to add value to your ag inputs by providing meaningful and intelligible support data.
How to contribute to more sustainable farming by optimizing your products.
To receive your free eBook, please take a minute to fill out this form. Thanks!