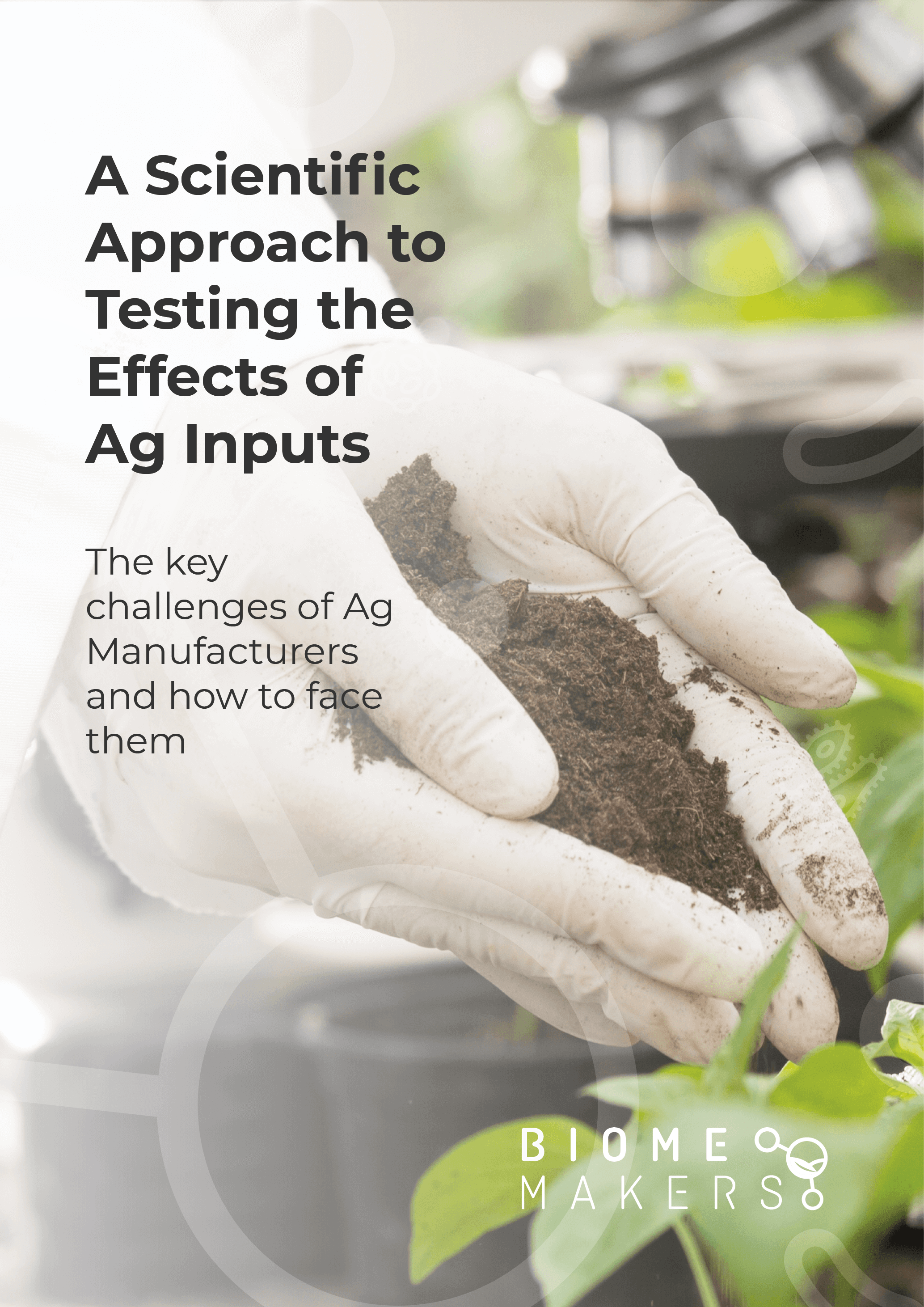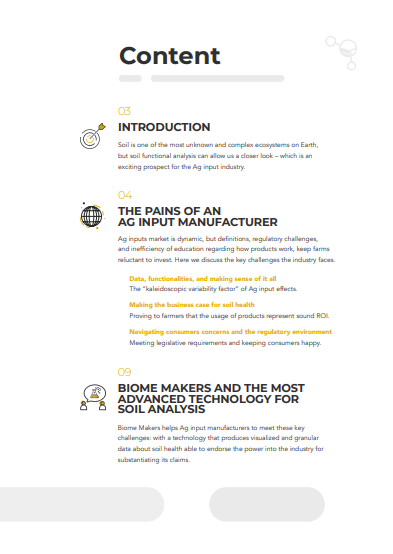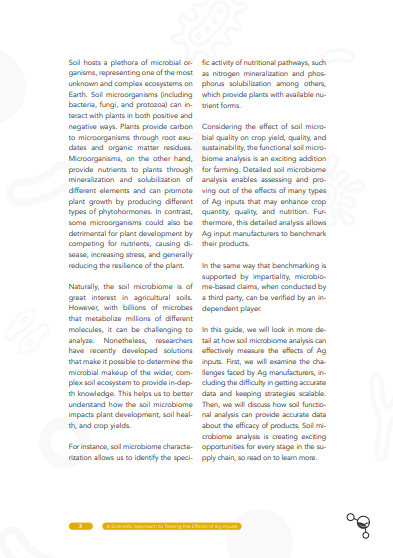 Fill in the form and keep reading
Free ebook
A Scientific Approach to Testing the Effects of Ag Inputs
Download it for free by filling in this form:
Do you need to verify the effects of your Ag Inputs on a scientific basis?
With this ebook, you will be able to deeply understand the problems you are facing as an Ag Manufacturer and also, know how to provide scientific evidence to your products.
In this ebook you will find...
How to test and prove your Ag Inputs thanks to the microbiome analysis.
How to add value to your ag inputs by providing well-supported, meaningful and intelligible data.
How to contribute to more sustainable farming by improving your products.
Fill in this form and you will get this ebook for free. It will offer you everything you need to know about your Ag Inputs in order to improve them and differentiate from the competition.